(This blog post has been written by our student contributor, Tash Gillezeau!)
Pole-dancing is no walk in the park as far as workouts go. In fact, lifting your entire body weight, spinning around on a pole, going upside down and discovering shoulder muscles you didn't know existed is pretty much the polar opposite of a low-key Sunday park stroll.
I've found myself super brain dead on more than one occasion during the second hour of two back-to-back pole classes, barely able to focus, let alone lift myself into one more 'Bat'. Major kudos to actual pole dancers who do this for a living working long shifts, because it's freaking tiring.
So, what's the key to not casually dying during pole? The answer, I've discovered, is snacks. I don't mean a whole meal - most of us don't want to eat a super intense bowl of pasta right before class. But if you don't fuel up, you're going to fade fast.
Simple carbs are prime, and the actual timing of your pre-pole snack is also key. 30-40 minutes before your pole class starts is perfect. Snacks will help give you energy and strength during your classes, and prevent you from overeating after class as your body desperately tries to restore your blood glucose levels.
#1 Apple slices and almond butter
Two words: almond butter. One reaction: big mood. Sprinkle your slices with some cinnamon for added sweetness.
Dietary requirements: GF, vegetarian, vegan.
#2 Greek yoghurt sprinkled with nuts or granola, sweetened with agave nectar/coconut sugar/honey
The yoghurt and nuts pack some serious protein, and your sweetener of choice gives you a little sugar hit of energy to get you through endless chair spins.
Sugar has had a ton of bad dietary press these past few years, and I have to admit, a while ago I bought into the whole "sugar is bad for you" thing a little too hard and didn't really appreciate what a necessary source of energy sugar actually is. If you're practicing pole or dance and you start to feel a little out of it, tired but not from lack of sleep, or dazed – chances are you're on a sugar low and you just literally won't be able to do as much. Like all dietary choices, it's ultimately down to what makes you feel good, but one thing I've learned through trial and error is that your body legit needs sugar, especially if you're exercising.
Dietary requirements: GF, vegetarian.
#3 Crackers and hummus
Hummus is high in protein, and crackers are great because they don't feel too heavy in your stomach when training.
Dietary requirements: GF available, vegetarian, vegan.
#4 A slice of toast with avocado
Pricey avocado smashes may have been wrongfully blamed for Sydney's housing affordability crisis, but in my opinion, these squishy green babies are the best thing to ever happen to Australian breakfast cuisine.
Two slices of avo toast is a meal, one slice is prime for your pre-pole fuel sesh. Avocadoes are high in protein and fat, which makes them nice and filling – prime if you're going to be dancing for a couple hours or more.
Dietary requirements: GF available, vegetarian, vegan.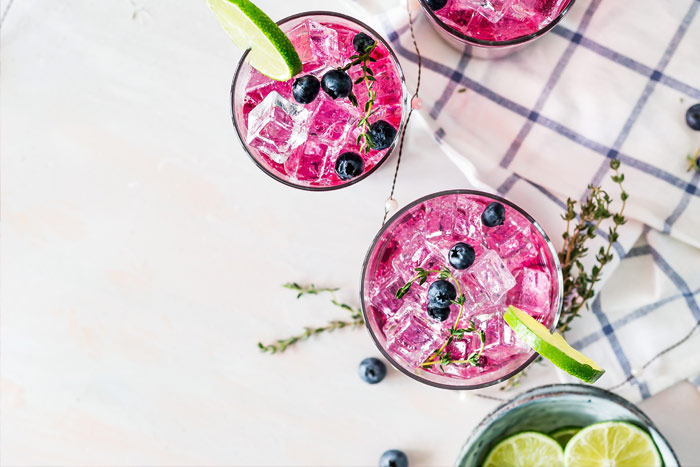 #5 Blueberry banana protein smoothie
Blend one banana, a handful of frozen blueberries (cheaper than fresh and they make your smoothie nice and cold), a big dollop of Greek yoghurt, a couple ice cubes and however much almond milk you think you'll need and voilà, you have a delicious smoothie. Add some lime for a refreshing zing if that's your jam.
Feel free to add in any supplements or protein powder you like to take. I personally don't, but I know other people swear by it, so as with life as with smoothies: you do you.
Dietary requirements: GF, vegetarian, for a vegan version swap yoghurt for coconut yoghurt.