(This blog has been written by our student contributor, Tash Gillezeau!)
'Self-care' is having a moment, and we are totally behind it.
Here's the thing about self-care. You have to actively carve out space for YOU in your life, otherwise your time just gets swallowed up by something else. Self-care is about recognising that its worth investing time and care into yourself and being unapologetic about it.
I used to not be very good at this, but my best friend gave me advice that really changed my perspective.
She told me to stop treating my solo free time as time other people could take or that could be given away to something else that came up. Now, I'm better at treating time with myself like any other commitment or plan – important and non-negotiable. If I'm booked into Twerknique on a Thursday night at Sydney Pole, you bet I'll be going to Twerknique even if something else comes up.
Here are six tips for self-care to get you inspired:
#1 Make time for your hobbies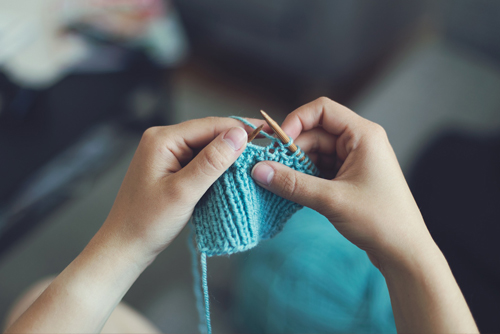 As a kid, making time for hobbies is easy. In fact, it's encouraged. But as we transition into adulthood hobbies can fall by the wayside as our identity and sense of meaning is expected to come from our studies, career or intimate relationships.
Whether it's pole dancing, drawing, photography, Instagramming or putting together elaborate boards on Pinterest, making time for your passions is a powerful act of self-care because you're saying "this matters to me and makes me happy" and that's a good enough reason to do it.
I started law school when I was 19 and I found a lot of emphasis placed on career related pursuits at the expense of hobbies. When I got back into dance late last year thanks to Sydney Pole, I had whole new spring in my step. It turns out that booty-shaking is very important to me.
You don't have to make a career of something for it to matter.
#2 Devote an hour to a juicy, juicy stretching session
Okay, let's be honest, most of us don't stretch enough. But we all know how good our bodies feel after a really good, deep stretching session – not the cursory 5 minutes wind down stretching at the end of a class or workout, but like, a proper hour devoted to lengthening it all out.
If you want to push yourself, you can join any of Sydney Pole's Flex and Tone or Splits Challenge classes for a really solid stretching sesh. I became a lot more flexible when I started doing these, even though I was already doing yoga.
If you're feeling more like some solo self-care time, then set yourself up at home with a timer, mat, some deep breaths and enjoy.
#3 Cut toxic people out of your life
Have you ever noticed how after hanging out with some people, you feel really energised and inspired, but after hanging out with others, you're left feeling irritable and tired? Watch that and take note. Life is too short to keep making space for people who take, take, take and who make us feel crappy.
It can be easier said than done, but learning to say 'no' to people you don't want in your life or only want in your life in a marginal way is so important for self-care.
Let the positivity in, cut the negativity out.
#4 De-clutter your room
Cleaning can be a drag, but I swear 'de-cluttering' is different. It's in it's own league of "soothing cleaning", if you will. It's cheap therapy.
Spending an arvo sorting through the stuff that's accumulated in your room and dispensing with or giving away things you don't need is cathartic.
Sometimes there's an unresolved emotional reason why we hold on to something. I kept a pair of size 24 Sass and Bide jeans that I bought when I was 16 for years after I no longer fit into them. Giving them away felt like this moment of acceptance of my 20s more-womanly bod that I didn't even know I needed until I started culling clothes that no longer fit me.
If it no longer serves you, don't keep it in your life.
#5 Eat an orange that's been sitting in the fridge for a while
Weirdly specific? Sure. But hear me out: a cold orange waiting for you in the fridge when you come home from a pole dancing class is a cheap, easy and wonderful treat.
Sometimes the best self-care is the self-care that's simple and accessible, am I right?
#6 Do whatever it is that comes to mind when you think what comes after the phrase "I want", rather than "I should"


One person's idea of 'self-care' is another person's idea of another unnecessary obligation.
The best self-care is the self-care you choose.
Too many of our thoughts and plans are dominated by "Today I have to…", "This week I should…" and whilst I'm not suggesting you ditch your responsibilities, it's good to check back in with what you truly want to be doing with your time and make the space for it.
We would love to hear your suggestions, so if you have a fave act of self-care right now the SP community should try, let us know in the comments section on Facebook or Insta!
Feature image courtesy of @mimilashiry 's insta!