Wooop! New Term, New You, or not really, same you, but better you. The start of a new term is the perfect opportunity for you to reset, take stock of where you're at and where you want to be and put yourself on the right path to fitness & wellness!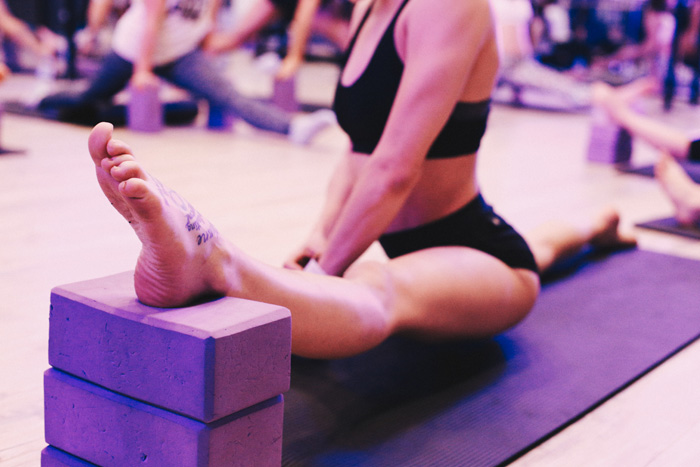 TRACK YOUR PROGRESS
It's hard to know how far you've come without remembering where you started! Whether it's the number of breaks you take in a Barre class or FitBit Cals burned in a Hard Ass & Abs class! Photos and videos are also really helpful when it comes to Pole, Dance & Flexibility progress in giving you a visual aid to check back in on as you progress.
SET YOURSELF GOALS
It's always a great idea to set yourself challenging but achievable goals in order to give you something clear to work towards. It's better to make your goals specific and quantifiable, so instead of saying "I want to get fit this year" say "I'd like to do 2 exercise classes per week" or "I'd like to be able to securely hold my leg hang (with hands off) for 10 seconds!" Once you've smashed that goal, make sure you set yourself new ones!
TRY SOMETHING NEW
Feeling like you're falling into autopilot doing the same class over and over? We have so many different classes, ranging from Aerial Fit and Lyra to Twerk and Burlesque, and sometimes you just need to shake things up and try something new! Why not book into a class you've never tried before and step out of your comfort zone!
FIND A FRIEND
Sometimes it helps to have someone else hold you accountable to making progress and working towards goals. Find someone at the studio that might regularly take the same classes as you and introduce yourself! Then you guys can encourage each other to work on smashing your goals and help celebrate when you do!

TIMETABLE IT OUT
We all lead busy lives and sometimes our fitness plans get sidelined when life gets in the way. The best way to avoid this is to book in your workouts ahead of time and try and schedule other events around them. That way you're making fitness a priority and you'll see more consistent results in the long term.
PRACTICE MAKES PERFECT
Body rolls weren't built in a day and straddles aren't a "try it once" type of thing. Lots of dance and pole moves require both our body and mind to work in sync to achieve super challenging moves & tricks! If you're not seeing enough progress in your classes, why not jump into a few practice sessions or book some privates to work on what's not working for you?
DRESS UP
Who doesn't love a bit of a dress up? On days when you're feeling really uninspired, sometimes all it takes is a new pair of booty shorts, a fresh pair of heels or a bold lip to get you back in the mood to WERK!
FACE FOOD REALITIES
If you're really keen to start seeing full body and mind results you have to face facts that food matters - like heaps. If you're training heaps but eating like a grub you're still gonna feel gross, so maybe take stock of what fuel you're putting into your body and how you can use it to maximise your training results!
LET YOURSELF REST
It's important your body has the time to recharge and rebuild after a hectic workout sesh. Try and get in tune with what your body needs and when it needs a night off to rest then just rest! Guaranteed you'll feel more refreshed and energised for your next workout (and less prone to injuries!)
CELEBRATE YOURSELF!
Did you know the majority of Australians don't do enough physical activity to meet the recommended guidelines (that's 30min per day if you're wondering)? So every day you jump into a class should be celebrated as a victory! Make sure you acknowledge that you're doing something good for you (and hey, maybe treat yo'self once in a while! ;)