Here we are again, at the brand new start of a shiny new year! Full of hope, dreams and about a half kilo of that Christmas ham (dw, we'll pole that off). The start of a New Year always seems like the right time to remind ourselves of our goals and set resolutions to make healthier choices, do better work and quit all our bad habits. This is great - for a while at least, until a few weeks in, our well intentioned resolutions end up broken and abandoned, swirling into the abyss alongside our lost socks and old myspace accounts.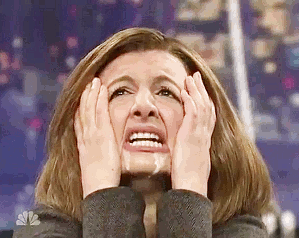 While it's true that a whopping
92% of us bin our New Years resolutions
, there are a few handy tips floating around that can help us make positive changes and achieve even just some of the goals we set for ourselves.
CLEARLY DEFINE YOUR GOALS
Specificity is key! So instead of going for something vague like "I want to get fit" or "I want to be a better pole dancer" make your goals trackable, achievable and and list-tick-offable, like "I want to do 3hrs of fitness classes per week" or "I want to get my shoulder mount by the end of the year!" This way, you have set a clear intention for yourself and can take steps towards achieving it.
MAKE FORMING GOOD HABITS (OR BREAKING BAD ONES) EASIER
Habits are formed by repetitive behaviour that we train our brain into doing mindlessly. Because our bodies and minds are hard-wired to conserve energy, we frequently end up gravitating towards these behaviours because they feel easier and require less effort. In order to move towards healthier habits, we have to modify our environments in order to make the healthier options easier to choose! Want to eat more fruit & veggies? Stock up on good quality produce, store it properly so it lasts and it'll be easy to find when you're hungry for healthy snacks! Want to drink more water? Get yourself a re-useable water bottle and keep it on your desk at work so its right in front of you when you need a slurp! Remember, repetition is key! So when you're on to a good thing, keep going! It even might be worthwhile tracking your progress with a journal or notes on your phone!
EXPERIMENT ON YOURSELF
What works for everyone else might not work for you, so give yourself the time and space to experiment on what behaviours help improve your quality of life! Feeling tired & sluggish and don't know whether it's due to sleep patterns, diet or exercise regime? Perhaps make a change to one of those areas each month and keep a record of how your body is affected (e.g. Feb: I'm going to have a minimum of 8hrs of sleep a night, March: I'm going Gluten & Dairy free, etc.) Opting to suddenly adopt a healthy lifestyle is great in theory but often a big change made all at once is difficult to sustain. When we experiment with small, gradual changes and actually keep track of the results, it lets us know if the newly adopted behaviour is worthwhile and effective!
IT DOESN'T HAVE TO BE ALL OR NOTHING
Break a resolution? (I did. Just now. While writing this. I ate leftover Burger Rings when I pledged no chips this whole month. And it's the 3rd of the month.) Don't beat yourself up over it or give up then and there. Healthy changes and good choices can be hard to make, but that's not to say that they wont be worthwhile in the long run. The start of a new year isn't the only time to make resolutions. We can always improve ourselves. The trick is making it stick! Good luck and here's some funny tweets about New Years Rezzos...
New Years resolution: exercise (my right to eat) more (tacos)
My 2017 resolution is to work on my low self esteem, but I don't think I can do it.

— Adrienne Airhart (@craydrienne) December 21, 2016

///


Forgot to make resolutions? Just write out everything you did last night and at the beginning add the word "stop."

— Pete Holmes (@peteholmes) January 1, 2014