Thanks to the amazing Emma Hoy, we're coming at you with 5 cool, home-customising ideas for your pole costumes.
CRYSTALS
Stick on - it may only last one showcase, but this is the cheapest and easiest way to add a bit of sparkle! Stick on jewels can be bought online or at your local $2 shop!
Glue - you can glue crystals on yourself, but there is some technique involved in keeping it neat!
Hot fix - you'll have to get a hot-fix gun (around $20 on Ebay) then you can buy hotfix crystals online - just make sure the size of crystal you're buying fits the tips on your hot-fix gun. Warning; this can be highly addictive!
TRIM
Tassels, sequins and beads! Trims can be bought online, or from Spotlight and Lincraft. This can be a really inexpensive way to customise your costume. Trims can also be used as improvised jewellery or stuck to a comb to make a matching hair piece!
ATTACH SOMETHING!
This is a really effective way to bling a costume that's also super easy to reverse - big stitches can be unpicked :D
Make a tail, a belt, a sparkly fabric feature and attach it to a costume you already have and make it as big or small as you like!!
Once the show's over, just remove the trim and start again!
Here's a Glamazon costume Em made by sewing some stuffed silver foil fabric onto inexpensive black swimmers - add some stick-on crystals and a belt buckle!!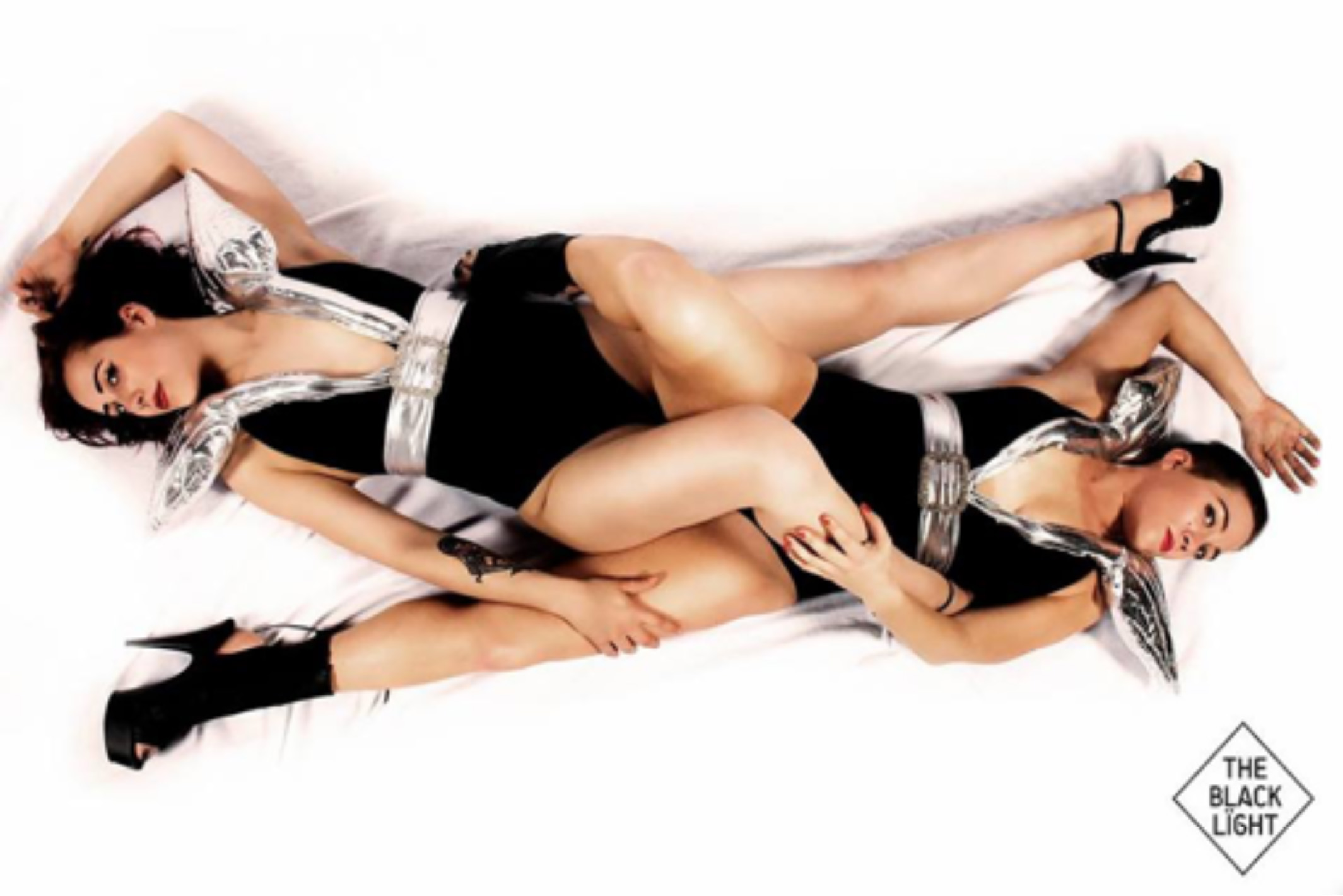 RECYCLE
Check out Ryder and Diesel in these hot George Michael inspired costumes - customised pieces courtesy of Reverse Garbage!!
There are so many great 2nd hand bits and pieces around, op shops or Etsy, think outside the box, cut things up, re-stitch, even spray paint!
PIMP YOUR SHOES!!
Customise your pleaser's with some stick on crystals!! You can bling your heels with stick-on crystals or pearls for under $10!