ReRe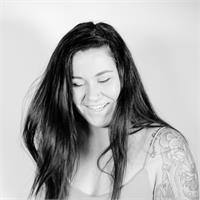 ReRe was a belly dancer in her early days, but since moving to Sydney 3 years ago she has spent her time pole dancing - and twerking! She has been featured in two Aussie Twerk videos and is a qualified Instructor for beginner levels 1, 2 and 3. She believes she's found a real love of twerking and is already (booty) shaking with excitement to be teaching at Sydney Pole!
ReRe instructs the following:
In our Twerk'nique class you will learn basic beginner levels 1, 2, 3 and 4 of the Aussie Twerk syllabus including hip ticks, pop and drops, booty shakes, bounce shakes and isolations.

Mini-Routines will be taught over the term to get the basic understanding each week of how to put Twerkniques into routines.

This class is open to first-time Twerkers and drop ins!

WATCH TWERK HERE: https://vimeo.com/186354302




Learn a routine over our 10 week course in Twerk'Ography!

You will learn the routine over the 10 week term, and will get an opportunity to show off what you've learned at our big Showcase night at the end of the term.

As you'll be learning a routine over the 10 weeks, we recommend STARTING FROM THE BEGINNING of our 10 week term. Everyone welcome, and open to all levels!

Check out one of Twerk'Ography routines here:

Check out our range of classes here: http://sydneypole.com/class-types




Wanna combine your jiggle and pole powers? Well now you can with Twerk'n'Pole! Learn to bring your sass and sexy when you blend basic pole dancing and #aussietwerk techniques to bring you some smokin' hot routines!!